Membership is like changing your mindset from that of a guest to that of a host.
Membership is not necessary to participate in the life of the congregation, including worship, communion, children's ministry, and other activities.
However … Membership is what moves many people toward feeling like Zion is their church.
Becoming a Member of Zion
Most often, individuals become official members of Zion by attending a new member orientation and affirming membership at Zion, after being baptized at another church. A New Member Orientation is held about twice each year, focused on getting to know the staff, and other members. There will also be a brief overview of Lutheran Christian beliefs and practices, the ministries of Zion, and the expectations of members.
Others become members of Zion by:
Being baptized at Zion
Being confirmed at Zion, after being baptized at another church
Transferring membership from another church
Individuals do not become members by
Marrying a member of the congregation
Having a child baptized or confirmed at Zion (although the child will become a member)
Worshiping or other participation at Zion
Membership Records
Zion maintains a database of members and friends of the congregation.
Voting Members
According to Zion's constitution, voting members are confirmed members who have both communed (and submitted a communion card) at Zion and made a financial contribution of record at Zion in the current or preceding calendar year.
Engaged Members
An engaged member is one who has in the current or previous calendar year, communed, AND given financially, AND been involved or volunteered at Zion.
Active Members
An active member is someone who has contributed OR communed OR connected to a small group or ministry team in the current or previous year.
Zion's Bylaws (BL5.01.) describes circumstances where an inactive member may be removed from the church membership rolls.
742f789f359d33e533c64aa2c1fca571--5252fdee:1815e5f6bf9:60e
August 17, 2022 5:30 pm
New Member Orientation - Fellowship Hall
Contact

Angela Bengtson
angela@zionbuffalo.org
Building

Fellowship Hall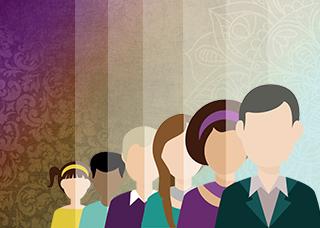 This event is for those who are interesting in becoming members of Zion, and for those who have recently transferred membership from a previous congregation.
This event begins with a meal and then includes an informal gathering with an introduction to Zion ministries and staff, an opportunity to meet others at Zion, and information from the pastors about what it means to be Lutheran and to be a member of Zion. 
Angela Bengtson
Communications & Membership
How many members does Zion have? Simple question, but the answer is complex and this time last year, we really didn't have an answer that we felt was very accurate.
The Zion constitution states: The Congregation Council shall provide for an annual review of the membership roster. Well…. To tell you the truth, we haven't been very good at doing
What does it mean to be a member of Zion? Simple question, right? But in fact, the question is very complex. Are there different types of members? What activities help